APAHA board members are individuals dedicated to supporting efforts to educate American riders and trainers in horsemanship as an art form. They believe that regardless of whether one is engaged in riding as art or sport, good horsemanship should be the foundation for all involvement with horses.
Current board members:
Andrea Woodner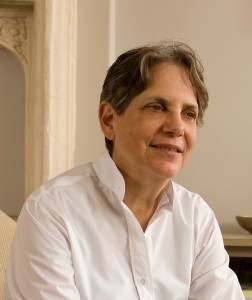 Andrea Woodner is a sculptor, cellist, drawings collector, horsewoman and dog lover. Together with Allison Kavey, Andrea owns and operates Rivendell Dressage, Inc. on their farm in Millbrook, New York.  Since 2007, RDI horses have achieved many national championships and multiple top 20 placings in the USDF national standings. Andrea owns Que Ba HM a 19-year-old Lusitano stallion competing successfully at Grand Prix and ridden by Allison Kavey. Andrea competes as an amateur at First Level.  She is also the proud owner of her beloved retired Haflinger and two extraordinary Belgian Draft Mules.
Andrea's professional life has been dedicated to the vitality of New York City. In 1995, Andrea founded the Design Trust for Public Space, to unlock the potential of New York's parks, gardens, public infrastructure, plazas and streetscapes. Today, the Design Trust is nationally recognized for its impact on both policy and design in all five boroughs of the City. Andrea received the AIA Award of Merit in 2001 and in 2014 was inducted into the Interior Design Hall of Fame, receiving a Thought Leadership award. The Design Trust was honored by the American Society of Landscape Architects (ASLA) in 2012 and received the Olmsted Medal in 2015.
In 2015, Andrea launched the Hercules Art/Studio Program, to encourage and enable talented young visual artists to pursue their careers and engage in the cultural dialogue of New York City. The Hercules program offers affordable private studios and shared exhibition and meeting space.  Seven top graduates from Hunter and Columbia MFA programs now occupy space in the Hercules facility in lower Manhattan.
Andrea owns commercial real estate in Flushing, Queens and Manhattan and heads the A.Woodner Fund, supporting a wide range of social, educational and cultural initiatives.  She is president of the board of Elizabeth Streb Ringside, a Brooklyn based dance company, and vice president of ETHEL, a NYC contemporary string quartet. She also serves on the visiting committees of the Architecture and Design Department of the Museum of Modern Art and the Prints and Drawings Department of the Morgan Library and Museum.
Andrea received a Bachelor of Arts from Bennington College, attended Harvard University's Graduate School of Architecture and Planning, and received a Masters in Architecture from Columbia's Graduate School of Architecture, Planning, and Preservation. She lives in New York City and Millbrook, New York.
Sharon Knies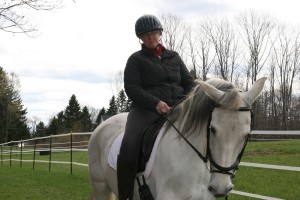 Sharon is the owner of Windhorse International in Bethlehem, Connecticut where she works to create her dream of a space where people and horses have the opportunity to work with each other in a mindful, relaxed way, free of the chaos that seems to invade every aspect of every day life. Working with her friend and spiritual guide, Lama Padma Karma Rinpoche, Sharon set out to achieve this goal by building Windhorse. Sharon's experience as VP of a large ceramic tile importer and distributor aided her with the skills needed to work with the contractors, and her sense of design coupled with Lama Padma's understanding of how the mind works created the space that is Windhorse. Sharon is a graduate of the Post University Equine Husbandry program and has been active as a dressage rider for many years. She is a strong supporter of efforts to promote dressage education and in addition to serving on the board of APAHA, she is currently president of the Connecticut Dressage Association.
Chris Aquillio
Chris has been involved with and has owned horses for most of her life. She went to school for art and business and was employed in the financial industry for over 15 years. During that time, Chris also followed her passion for horses and bought a young unbroken Lippizzan horse that she began to work with and train. When she departed from the financial industry, she became involved with running dressage competitions. Chris managed local, national, and international dressage competitions in Connecticut, New York, New Jersey, and California for Centerline Events and the Connecticut Dressage Association. She held a position on the board of directors and was president of the Connecticut Dressage Association, a position she held for over eight years. Chris has since retired from running competitions and the Connecticut Dressage Association Board of Directors, She now focuses her time on the enjoyment of her horses and art, which includes painting, drawing, and photography. Chris feels strongly about encouraging educational events that nurture art in horsemanship and believes that our young riders are key in keeping this beautiful pure medium of expression going well into the future.