Bettina Drummond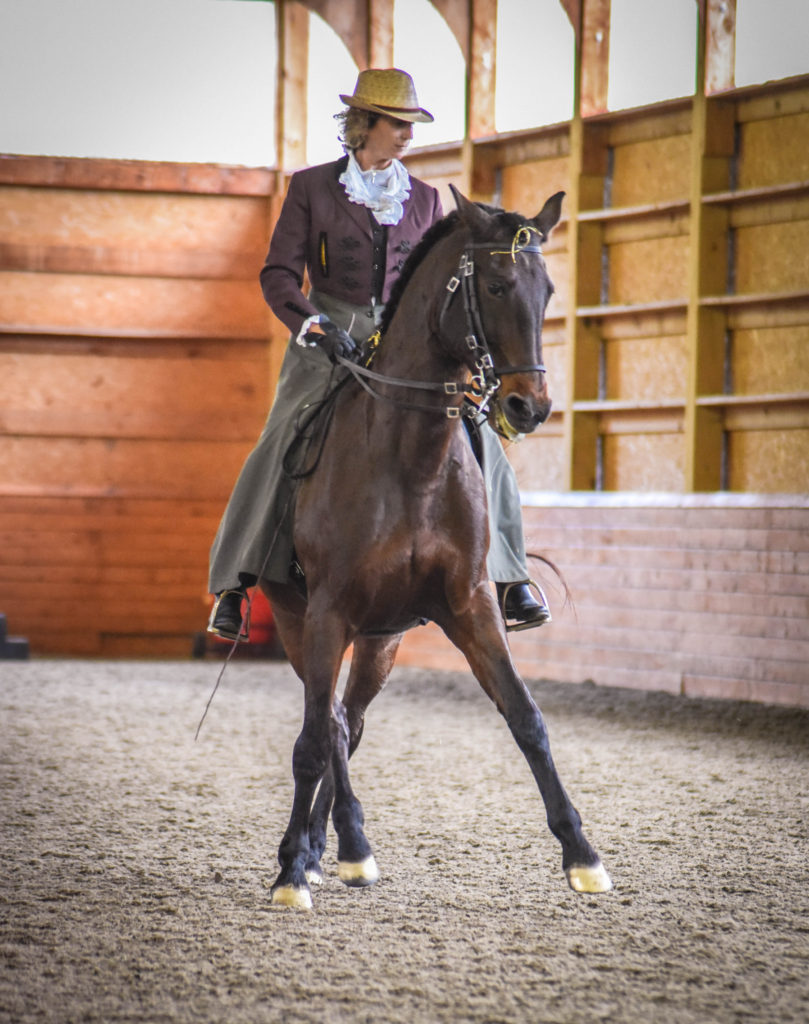 Bettina Drummond is highly regarded in both the United States and Europe as a trainer and teacher in the French Classical System. She is an Honorary Écuyer of Saumur with the Cadre Noir at the French National School of Equitation in Saumur, France, one of only two Americans to be granted such an honor. She is known throughout the world for her artistic approach to riding, the many exhibitions she has performed and her ability to blend the art of riding with other forms of art, such as music and dance. Her artistry has resulted in her being presented with the prestigious Action Maverick Award from the Brooklyn, N.Y.-based STREB.
Bettina spent 17 years in training with Master Nuno Oliveira, beginning at age seven. She earned the coveted spurs awarded to instructors at the age of 17 and was recognized as a master trainer at 21. She was also influenced and coached by some of Europe's finest trainers, including General Durand, Ecuyer en Chef and Commandant of the French National Equestrian School in Saumur, and Lieutenant Colonel Paolo Angioni of the Italian Cavalry. Based in Washington, CT, Bettina travels across the U.S. and to France to teach and train.
Bettina actively works to preserve the art of horsemanship through a variety of educational programs. She is a founding member of the new Association for the Promotion of the Art of Horsemanship in America (APAHA) and has often said that one of the greatest benefits she had in her own equestrian education was having access to the Oliveira's trained horses. Hence, she has been committed to providing that same opportunity to other riders and trainers and has provided several of her own classically-trained stallions to APAHA's educational programs.
Bernard Sachsé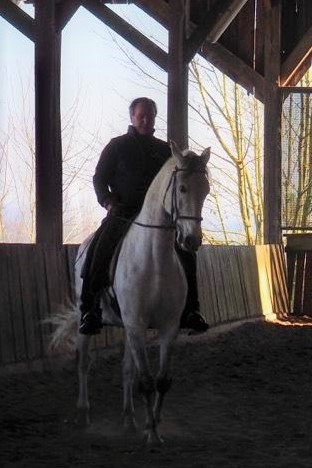 Bernard Sachsé is a French Paralympian and former movie stunt rider. His fascination with horses began at the young age of 7 and from then onward, he immersed himself into the study of all equestrian disciplines. As a teenager, he joined the Haras du Pin school and while there, his passion for dressage came to the fore. Bernard also had a great love of the cinema and he merged that interest with his passion for riding and training becoming one of France's leading stunt riders and horse trainer in the movie industry. He worked on dozens of films.
A riding accident in 1994 left Bernard a paraplegic but it did not end his career as a rider and trainer. Bernard turned tragedy into success, becoming a six-time French para-dressage champion and competing in two Olympics. Even after his accident, he continued to participate in exhibition. And today, he continues to ride, train and teach from his base in Tourly, France.
Allison Kavey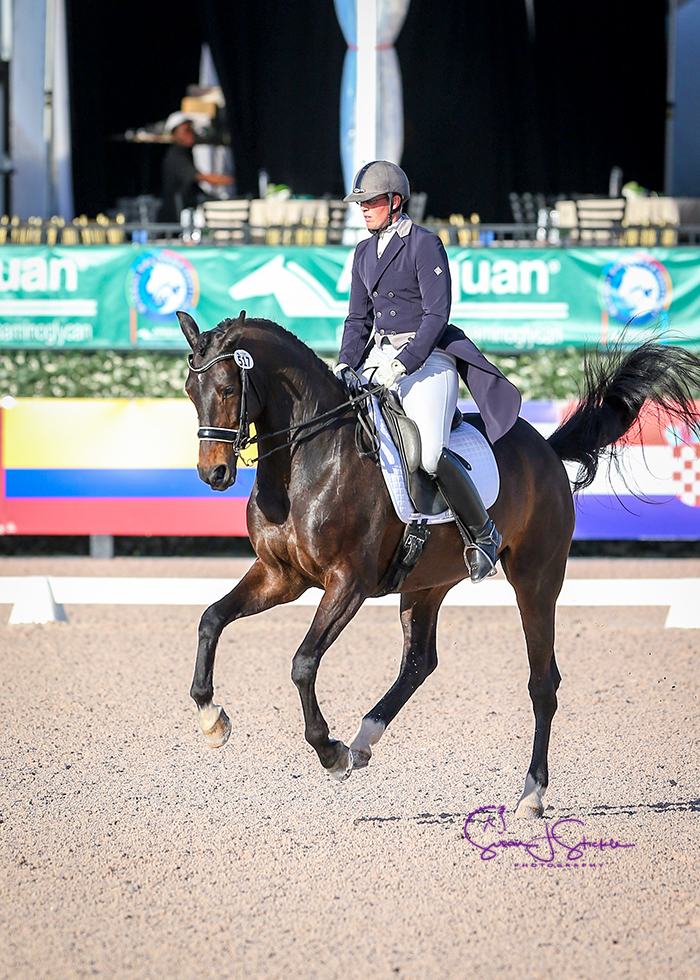 Allison Kavey enjoys a neoplatonic approach to dressage and magic. She rides a Hippogriff and a beauty queen with a lion's heart, as well as assorted youngsters still finding their true forms. For several memorable years, she rode the Kraken. She had the great honor of being QueBa's last rider. She has published in the Renaissance history of magic and alchemy, as well as writing on Peter Pan, and Frankenstein. She and QueBa are part of the film trailer for the string quartet Ethel's composition, Circus, and she is a former board member-and still huge supporter-of Streb's Lab for Action Mechanics.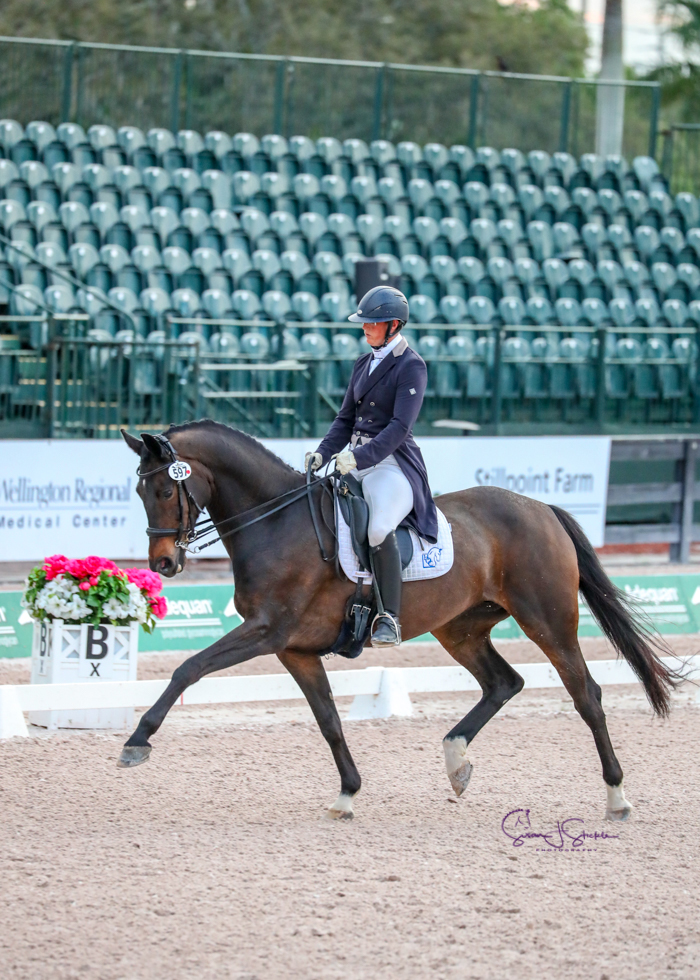 Elizabeth Streb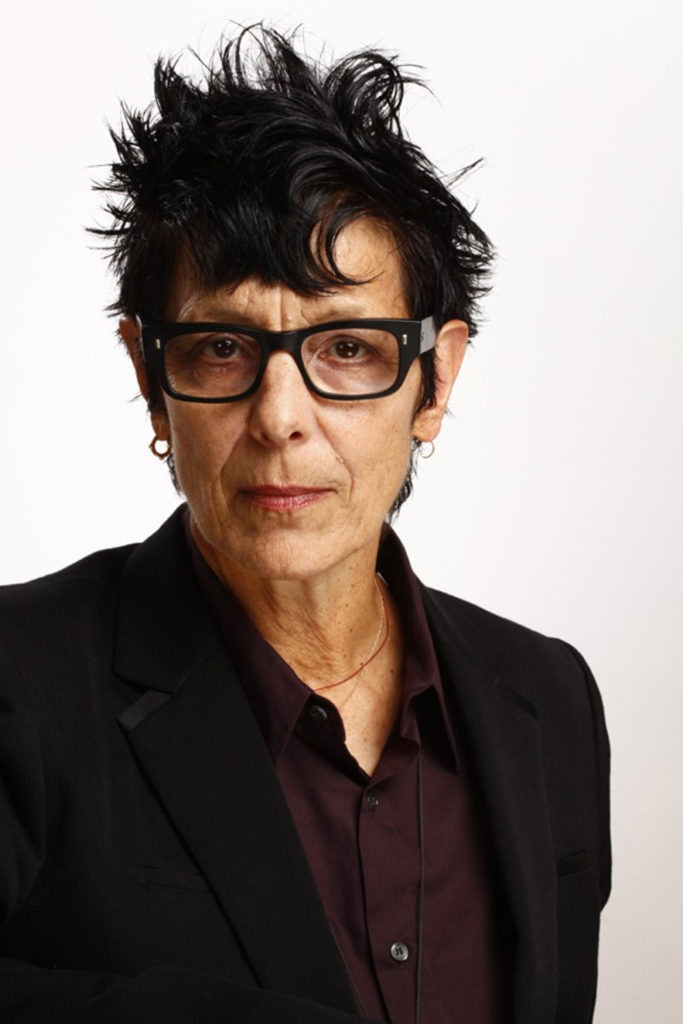 Elizabeth Streb, has dived through glass, walked down London's City Hall, dumped a ton of dirt on her head, and set herself on fire, among many other feats of extreme action. She founded the STREB EXTREME ACTION COMPANY in 1979 and established SLAM (STREB Lab for Action Mechanics) in Brooklyn, NY in 2003. Streb holds a MA in Humanities and Social Thought from New York University, a BS in Modern Dance from SUNY Brockport, and two honorary doctorates SUNY Brockport and Rhode Island College and has received numerous honors including the John D. and Catherine T. MacArthur Foundation 'Genius' Award, the Guggenheim Fellowship and a Doris Duke Artist Award.
A board member of the Jerome Foundation, Streb has been a featured speaker at TED2018: The Age of Amazement, BRAINWAVE at The Rubin Museum, TEDxMET, the Institute for Technology and Education, POPTECH, the Institute of Contemporary Art, the Brooklyn Museum of Art, the Rochester Institute of Technology, the Association of Performing Arts Presenters, the Penny Stamps Speaker Series, Chorus America, and on NPR's Science Friday. Streb was profiled by Alec Wilkinson in an extended essay for the New Yorker magazine, was featured in the Smithsonian Magazine ("The New American Circus"), and in 2019 was featured on the front page of the Wall Street Journal. Streb is the subject of two documentaries: "Born to Fly", directed by Catherine Gund (Aubin Pictures), which premiered at the SXSW Festival and was featured at the Film Forum in NYC and "OXD", directed by Craig Lowy, which premiered at Doc NYC. In 20I0, Feminist Press published her book, "STREB: How to Become an Extreme Action Hero."
The Musicians of ETHEL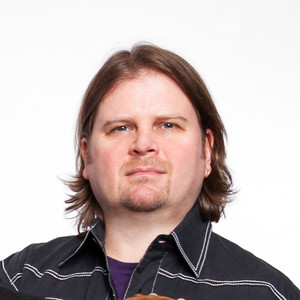 Founding member of ETHEL, Ralph Farris (Artistic Director, Viola) is a Grammy-nominated arranger, an original Broadway orchestra member of The Lion King and former musical director for The Who's Roger Daltrey. He has worked with Leonard Bernstein, Martin Scorsese, Depeche Mode, Natalie Merchant, Harry Connick Jr., Allen Ginsberg, Yo-Yo Ma and Gorillaz. A graduate of Walnut Hill School for the Arts, Ralph earned his Bachelor's and Master's degrees from The Juilliard School.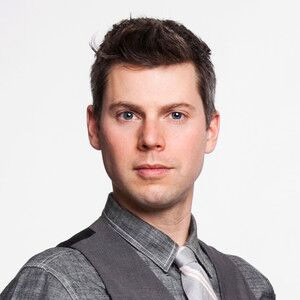 Kip Jones (Violin) is known for his ebullient and innovative solo performances in a style he describes as "experimental folk." A modern musical troubadour, he's performed at scores of eclectic venues such as Ecuador's Ministry of Economic Inclusion, Tirana's Liceu Artistik "Jordan Misja," two miles inside Chom Ong Tai cave in Laos, the summer homes of nomadic Mongolian herders, and platforms of most subway systems in North America. As a composer, his work has been commissioned by ensembles that include the Lake Superior Chamber Orchestra and A Far Cry. A native of Minnesota, Kip earned his degree in Violin Performance from the Berklee College of Music.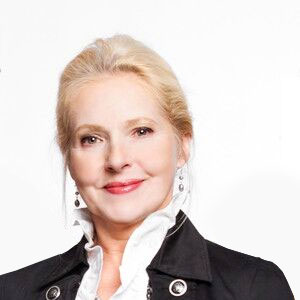 A founding member of ETHEL, Dorothy Lawson (Artistic Director, Cello) has performed with the Orpheus Chamber Orchestra, the White Oak Dance Project, Philharmonia Virtuosi, the American Symphony Orchestra, the Toronto Symphony Orchestra and numerous new music ensembles. Canadian-born, she completed degrees at the University of Toronto, the Vienna Academy and earned MM and DMA degrees from The Juilliard School. She teaches in the Preparatory Division of Mannes College at the New School in New York City.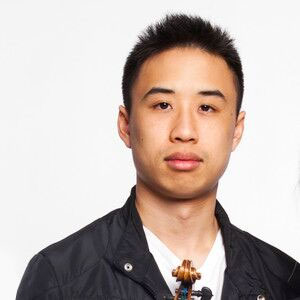 Corin Lee (Violin) is one of the most sought-after violinists of his generation. He has appeared on the great American stages, traditional and otherwise—from Carnegie Hall's Stern Auditorium to The Smithsonian National Portrait Gallery; from Alice Tully Hall at Lincoln Center to EDC Las Vegas. Corin's performances have been broadcast on Fox, CBS, and NBC News. His "musically marvelous" (Steve Reich) electronic arrangements have set the new standard for innovation in solo string performance. Corin received degrees from Juilliard (BM) and Yale School of Music (MM). In addition to concert work, he directs Liberated Performer®, a program that guides and trains musicians to defeat performance anxiety.
JoAnna Mendl Shaw and The Equus Project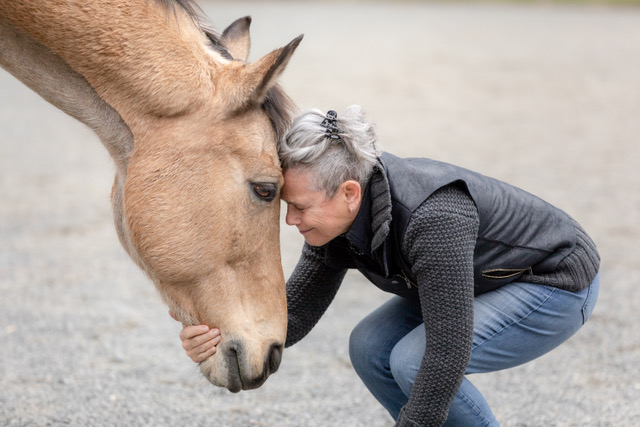 JoAnna Mendl Shaw has been choreographing stages and rural and urban landscapes since the 1980's. Her company, The Equus Projects, creates work that often brings dancers and horses into shared landscapes, engaging with local arts and equestrian communities. Recipient of two NEA Choreographic Fellowships and a 2017 NEA for Interdisciplinary Performance for a multi-year community based work in the historic Pullman District of Chicago. Shaw has been funded by the Rockefeller, Harkness, Jerome Robbins, O'Donnell-Greene, RSF and Oppenheimer Foundations and commissioned by the Bates Dance Festival, River to River and National Performance Network.
The following Equus Project dancers will be participating in the Interactive Arts Workshop: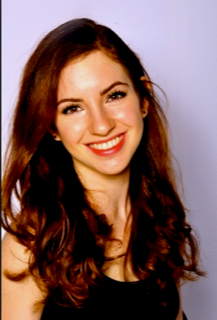 Taylor Ennen earned a BFA summa cum laude from Florida State University's School of Dance. She trained further with the San Francisco Conservatory of Dance and the Academié American de Danse de Paris. Ennen has worked closely with the organization Movement Exchange as a dance diplomat to Panama, with the Maggie Allesee National Center for Choreography, and with Gibney in New York City. She joined The Equus projects in early 2018.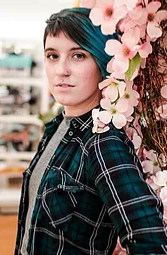 Recently transplanted from Buffalo, Rachel Keane joins The Equus Projects for the Bettina Drummond project. Rachelis a graduate of the State University of New York, Brockport with a Bachelors of Fine Arts in dance performance and composition. Rachel is also a photographer whose specialty is photographing newborn babies. She will be working at Columbia Presbyterian Hospital in Manhattan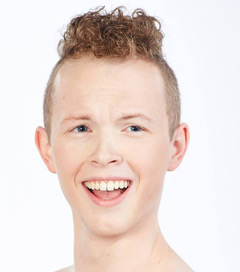 Born in Fort Worth, Texas, Ray Hinds graduated from the Ailey/Fordham program in 2015 with a double major in Dance and Psychology. Post graduation, Ray spent a year as a member of the Graham Second Company. He joined The Equus Projects in 2017.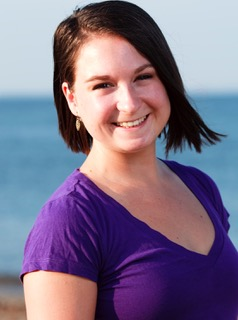 Kat Reese grew up training not only as a dancer, but also as an equestrian. Kat rode horses and competed in dressage shows and championships for ten years before going on to attend Mason Gross School of the Arts at Rutgers University as a dance major. From there, she graduated Summa cum Laude with her BFA in 2014. Kat teaches and choreographs for numerous competition dance studios in New Jersey.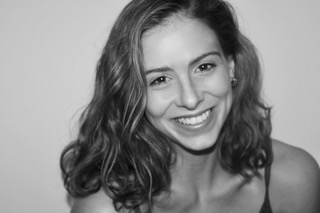 Maddie Warriner graduated from Rutgers University with a BFA in Dance and an MEd in Dance Education. She is currently on faculty at Bates Dance Festival in the Youth Arts Program, teaches at Dancewave in Brooklyn, in the outreach program at Dance Theatre of Harlem, and has taught various dance and choreography workshops and classes throughout the tri-state area, Vermont, Maine, and D.C. She teaches Yoga and Pilates to adults and children throughout New York, and created Harlem Yoga Studio's Kids Yoga Teacher Training and Curriculum.
The Fabulous Trio of Musicians for Saturday's Event: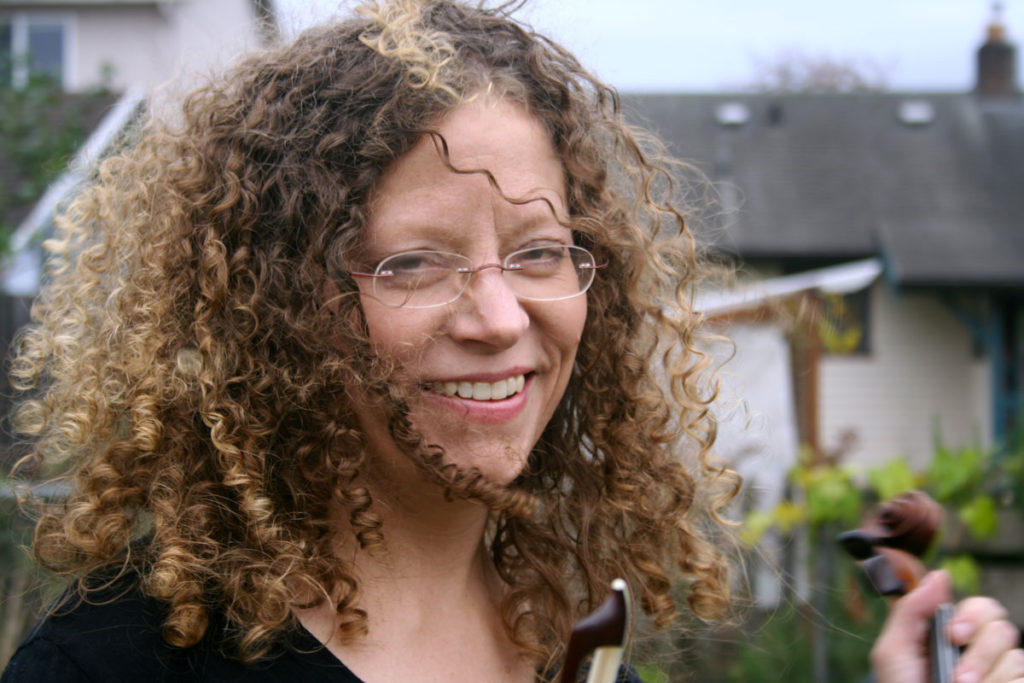 Considered by critics to be one of the most interesting and exciting performers on the contemporary scene today, the innovative violinist Mary Rowell cannot be classified. Known for her work with the Grammy Award® winning Tango Project, the indie band The Silos and pop icon Joe Jackson, she has carved an indelible place in the contemporary classical music world with the post-classical quartet ETHEL of which she co-founded. Mary has performed, recorded and premiered countless scores of today's composers as soloist and chamber musician. She has appeared as violin and electric violin soloist with the National Symphony, Houston Symphony, New York Chamber Orchestra, and Warsaw Philharmonic among others. As a composer her work has been supported by Montalvo Arts Center Lucas Artists Residency Program, artsBrookfied, the NEA, NYSCA, Mass MoCA and New Music USA. Mary works with TURNmusic a contemporary music group based in Waterbury, VT (turnmusic.com) and the composer/performer quartet Ensemble 50. A graduate of the Juilliard School, she is currently the concertmaster of the Radio City Music Hall Orchestra.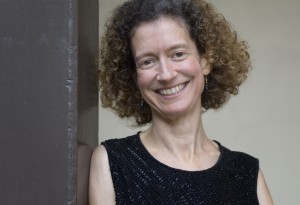 Rachel Evans has been a member of the Santa Fe Opera Orchestra, Apollo's Fire Baroque Orchestra, the contemporary music ensemble Continuum, and the Meridian Quartet. She has performed across the globe with ensembles whose repertoire spans medieval to contemporary. Recently taking part in Ars Antiqua's acclaimed recording Francois Philodor's "L'art de la Modulation" with Elizabeth Wallfisch, she was a principal player and recitalist at the Carmel Bach Festival for many years and appeared in various ensembles at the Boston, Berkeley, and Utrecht Early Music Festivals, Charles Ives Festival in Germany and the Victoria Festival in Australia with ensembles such as, the medieval ensemble Sequentia, the baroque ensembles Rebel and Pegasus, Continuum, and others. She has appeared in the ongoing NYC Cable series "The Facts", (also online at 1687inc). As a sound and movement artist, Rachel collaborated with Elaine Colandrea in "Venus" (2009) and "On the Nature of the Body" (2012), in Rhinebeck, NY and is a member of Watermark Arts www.WatermarkArts.org. A recipient of the Coleman Chamber Music Award, she earned B.Mus. and M.Mus. degrees at The Juilliard School of Music. She teaches locally violin, viola and piano, giving private lessons in Dutchess, Putnam, Westchester, Orange and Ulster counties.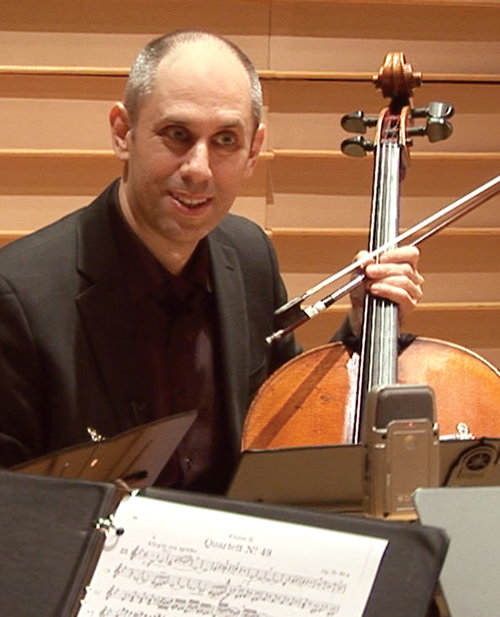 Benjamin Wolff, violoncello, has performed with ensembles such as Early Music New York, Sinfonia New York, Concert Royal, the American Classical Orchestra, and the Paul Taylor Dance Company. For eighteen years he was Associate Professor of Music at Hofstra University and a member of the Hofstra String Quartet. In addition to his work as a teacher and performer, Ben is also committed to broadening connections between the worlds of the arts, the sciences, and business. In 1997 he co-founded the Foothills Chamber Music Festival in Winston-Salem, North Carolina, leading the festival as cellist and co-Artistic Director as it presented a celebrated series of summer performances, lectures and symposia at the Reynolda House Museum of American Art and the Southeast Center for Contemporary Art. He is the creator of Galileo's Muse, a program that dramatizes a unique intersection of music and science. It tells the story of how one of history's most famous scientists turned to music to solve the mystery of how objects fall. Galileo's Muse has been presented at institutions such as Harvard University, Rice University, and NASA's Goddard Space Flight Center. Since 2017, Ben has been a regular columnist on business and the arts for Forbes online.
The APAHA Riders:
Elizabeth David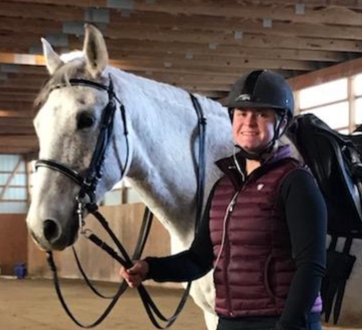 Elizabeth David is a lifelong horsewoman from a multigenerational family of horse folk. Her passion for horses started very early in life and was happy to get on any horse and learn from anyone willing to teach. She continued her pursuit as a student of the horse by learning from many different professionals locally and nationally, working in barns and ranches, and starting many young or troubled horses.
She has found that dressage in the classical tradition is where she would focus her studies as it preserves and improves the horse, as well as allows for an artistic expression to be possible. Currently she is busy in her corner of Northern Michigan helping others in their journey through training and teaching what knowledge she has gathered. She feels immensely grateful to be under the careful tutelage of Bettina Drummond in order to cultivate and refine her own unique style and be able to continue to help others reach a deeper understanding of their equine partners.
Linda Egeland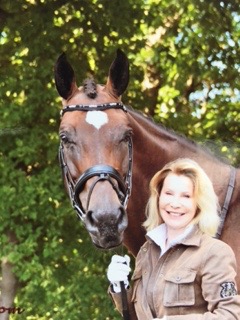 Linda was born in a Detroit suburb and took riding lessons at a local stable as a child. To her parents financial vexation, she never out grew the passion for horses. Today, a 30-year entrepreneur owning six restaurants and a boutique store, she and her husband of 35 years own a 70-acre horse farm in Metamora, Michigan. With the dedicated help of Bettina Drummond, she is continuing the eternal journey to find a kind, compassionate, effective relationship with her beloved horses. Linda is pleased to be participating in the Interactive Arts Workshop with her partner Jalisco.
Lisa El Ramey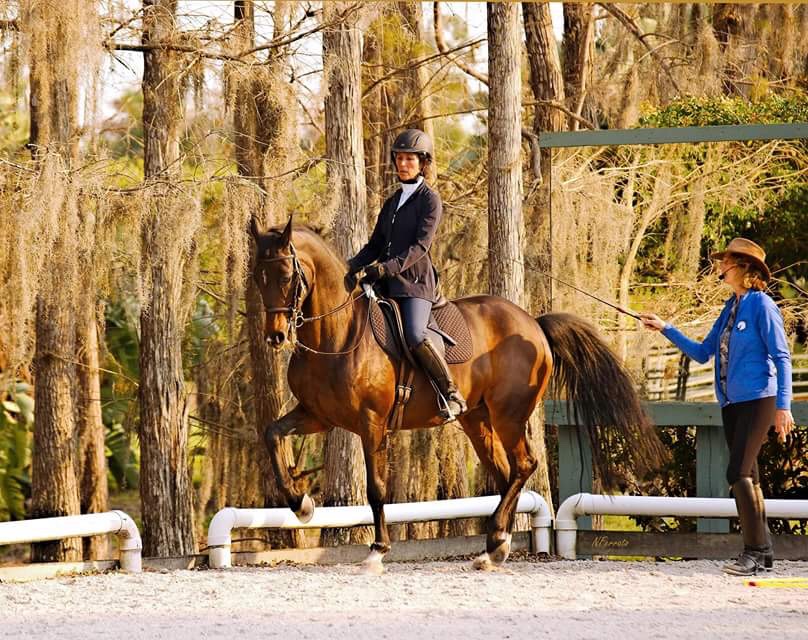 Lisa El-Ramey, a native Floridian, began riding when she was 3 years old. She grew up riding formally in the Saddle Seat discipline, but embraced all types riding. Always curious, her parents encouraged her to explore all things equestrian which allowed her to try her hand at a variety of horse experiences including teaching tricks, working cattle, and riding on the beach to name a few. Raised on a family farm focused on breeding Arabians, Lisa had the freedom to learn from the bottom up. Achieving her Bachelor of Science from the University of Florida in Zoology, after college, she focused solely on dressage. Following her initial introduction to dressage at the age of 13, she became an accomplished competitor at the National and International levels. Her achievements include multiple United States Dressage Federation Regional Champion and Reserve Championships, United States Equestrian Federation and United States Dressage Federation Horse of the Year National and Reserve Championships, along with breed division awards. Lisa is a United States Dressage Federation Gold, Silver and Bronze Medalist, in addition to holding Silver and Bronze Freestyle Bars. She is currently a United States Equestrian Federation Senior "S" Dressage Judge. Known for training many different breeds of horses in the discipline of dressage from Arabians to Lusitanos and many Warmblood breeds, her unique skills and background allow her to make difficult training concepts more easily understood for both riders and horses. Lisa resides and trains at her own Oak Hammock Farm, Inc. located in Loxahatchee FL.
Brooke Johaningmeyer
Growing up, my family had horses that we used for trail riding. As I got older I became more interested in dressage. I was drawn to the beauty and technicality of the sport. I was able to find a barn that offered lessons close to home but the education was limited. I had read about Bettina Drummond and knew I wanted to work with her. Eventually, I began riding in clinics with Bettina. When I finished college Bettina gave me the recommendation to apply as a working student for Lisa Hyslop. I spent a year and half as her working student and a winter season as an assistant trainer. I then worked in New York and was able to visit Bettina more frequently and learn on other horses.
Having access to trained horses provides an opportunity to feel your way through things. It's a humbling experience; it shows you where your weaknesses are and gives you insights that cannot be explained. Bettina also furthered my horse so I could then learn on him. It has been invaluable watching her ride, train, and coach others. I was looking for something not offered in the competition world. I was always more interested in dressage as an art form. This is what led me to Bettina and I'm excited to be part of the APAHA program. It has broadened my network, which has led to wonderful relationships and exciting job opportunities that have allowed me to put what I have learned to practice with my own clients.
Lynndee Kemmet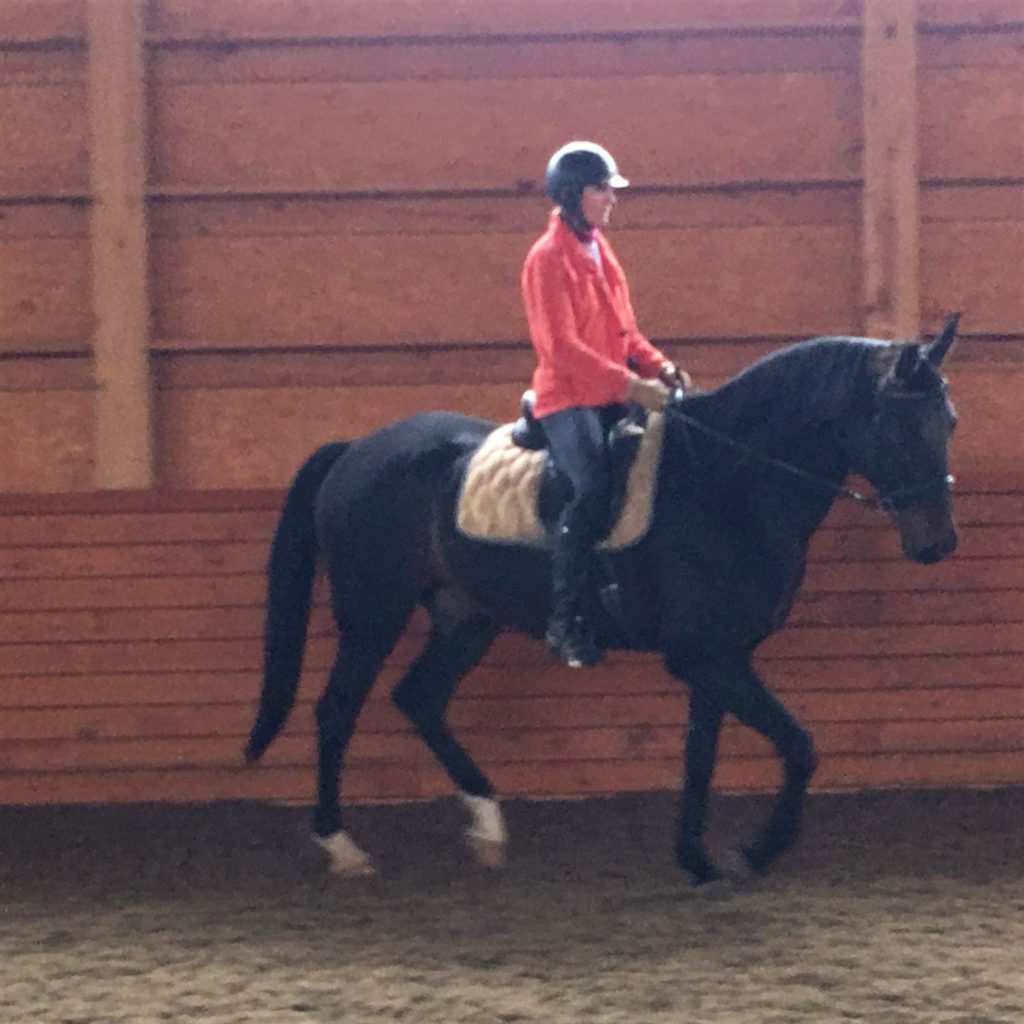 Lynndee Kemmet owns Boschee Farm, a breeding, training and sales barn in Livingston, N.Y. She grew up riding horses in Southern Colorado and was first introduced to dressage while living in Southern California where she worked as a daily news journalist and trained in eventing. After moving to New York for graduate studies, she met Bettina Drummond when she had to interview Bettina for a magazine article. That interview led to a now 20-year relationship where Bettina has been both friend and teacher who introduced Lynndee to a whole new level of riding.
Lynndee gratefully acknowledges the tremendous generosity of Bettina in providing amazing opportunities over the years for her to advance her education as a rider and trainer, which included breeding Je Suis for Lynndee. Through Bettina's support, Lynndee came to understand what lightness and balance really mean. More recently, Lynndee has been a lucky beneficiary of APAHA's educational programs through the loan of the fabulous Lusitano stallion Kiko, who is also the sire of two young colts in Lynndee's barn. Kiko has provided Lynndee not only with the opportunity to feel true lightness and balance, but he has also been an amazing teacher for understanding the use of seat, leg and hand.
Harold LaDue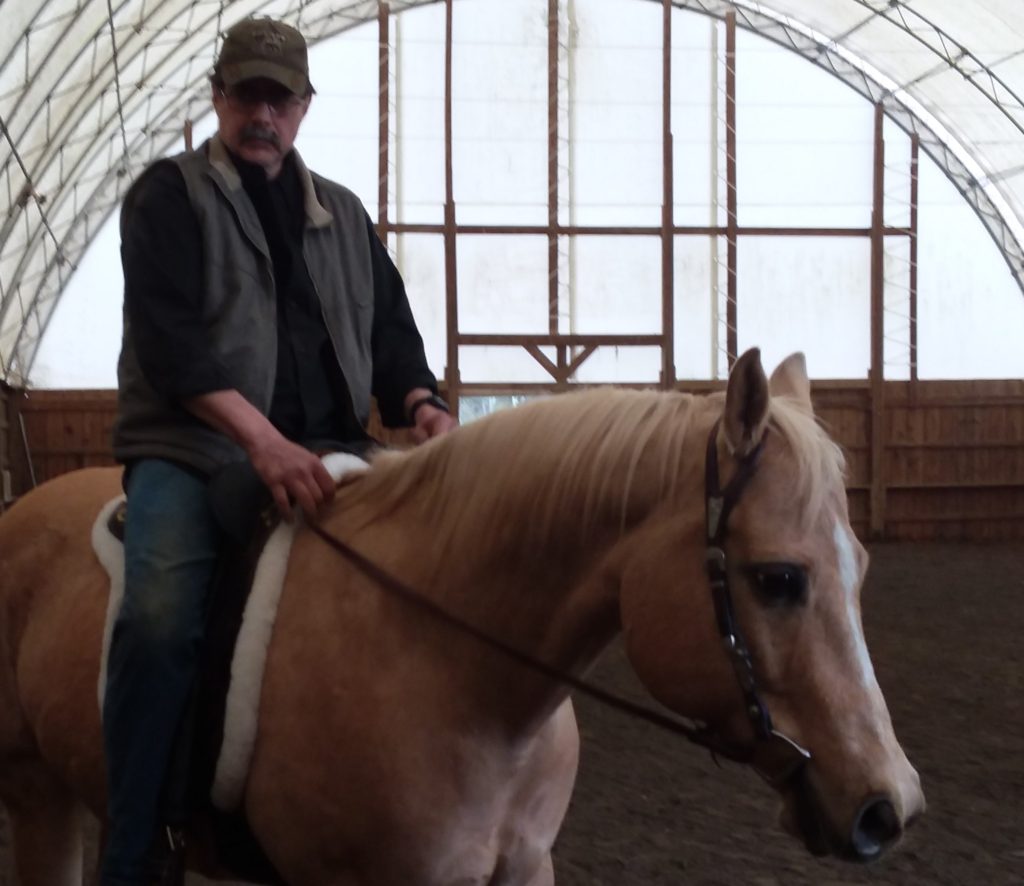 Harold grew up in upstate New York where at an early age he was gifted a somewhat rude young pony which started his love affair with horses. For 10 years he and Renegade rode the woods of New York without benefit of a saddle or proper bridle. After a stint in the military and a number of years finding himself he rekindled his passion for horses. Through a mutual friend he was introduced to Bettina and so began his journey toward lightness and feel. With the adventures that life so often puts in our path, Harold's path led him to the reigned cow horse world where along with his newest partner Eddie, he jumped in with both feet hoping to find the bottom soon.
Carol Ley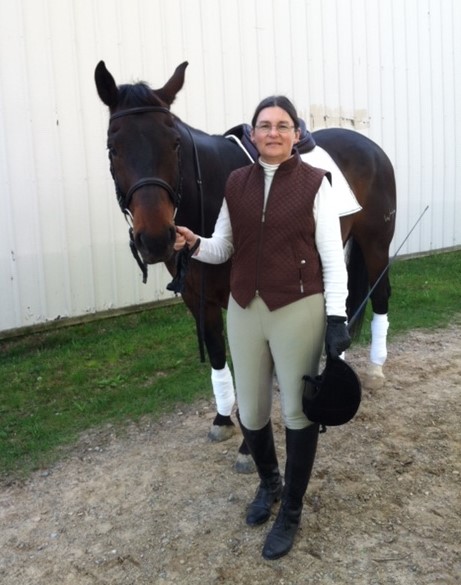 Carol Ley has been a trainer and riding instructor since 2000. She is currently the owner of and trainer at TinGirl Farm in Oxford, Mi and the North American Representative for the Lauriche Saddle Co, Ltd. She earned a Bachelor of Arts degree from Michigan State University in the field of Education prior to pursuing equine training. She began riding as a child, later as an adult, competing in the hunter ring and coming to dressage to help rehab her horse, Fielder. She fell in love with the nuance of dressage and never left!
"I feel that the most important part of my teaching is assisting students to discover the ability to have a 'conversation' with their horse based on understanding and then to recognize the horse's response. The most satisfying aspect of this for me is the personal growth exhibited by each individual as a result of interacting with their horse in a quiet, forthright manner. I have learned to have a deep appreciation for this type of horsemanship by watching and riding with my own teacher, Bettina Drummond, interact with every horse she comes in contact with. It is truly a privilege that I have had the opportunity to witness this and I strive to hold myself and to lead my students to this level of horsemanship and artistry."
Lois New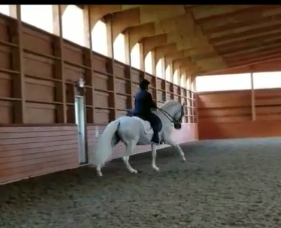 Lois was born with a passion for horses that she never outgrew. While attending college and starting her environmental career she bred and evented old style Morgans. But in the mid-80's she met Bettina and turned exclusively to Bettina's teaching and the French-Portugese school of classical dressage. During a visit to the Jean Peigné stud in France she fell deeply in love with the Lusitano breed. In 1998 Bettina helped her import her first Lusitano, Isolda de Rierette, who later became the foundation mare for Bon Accord Lusitanos breeding program. Her stallion, Quilate V.O., came from Brazil and as a highly trained school master, was the perfect patient partner for an amateur rider with a demanding day job that often meant tacking up after 10:00 PM. As part of Bettina's breeding coop, Bon Accord is pleased to share talented young Lusitanos with the APAHA program. At the April workshop Lois is riding Fantasia of Bon Accord by Que Macho H.I and Ron Fayer will ride Gabriel of Bon Accord, by Quilate V.O. In her professional life, Lois has spent 40 years building environmental protection programs. She is currently the Director of the Office of Climate Change at the NYS Department of Environmental Conservation where her vision and leadership continue to establish the cutting-edge programs necessary to curb the existential threat of climate change. Lois is also a fully certified Scottish Country Dance instructor, teaching weekly classes as well as special events.
Kathleen Reineck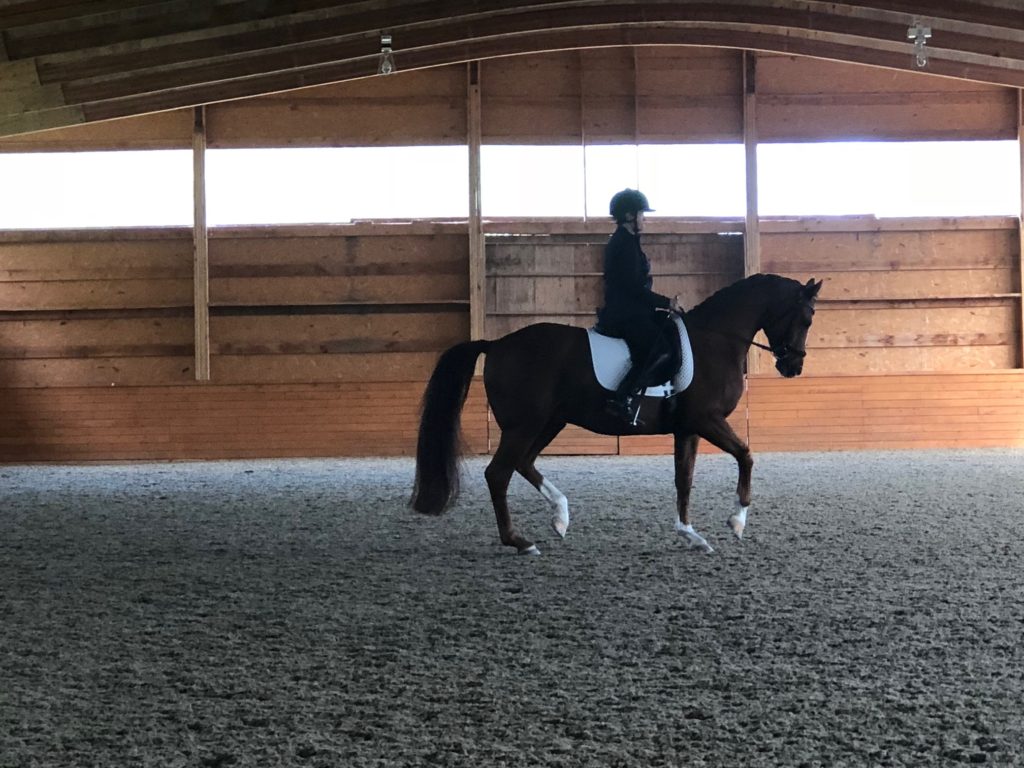 Kathleen grew up in Ohio loving anything to do with horses. As a teenager, some friends allowed her to show their Paint horses. She first became interested in dressage after seeing a dressage demonstration at the Quarter Horse Congress while attending Ohio State University. Following graduation, she decided to find out all she could about this new style of riding. She became a working student in Illinois, and then worked for several farms in Virginia and Maryland until she and her husband Mark relocated back to Ohio and started Hickory Ridge Farm. They stood Manitu, a Hanoverian stallion, and bred young stock including Goldmein. Several years ago, she participated in a clinic in Indiana with Bettina Drummond. Since then, she has been riding with Bettina to explore and develop her partnership with Goldmein and to educate herself in this beautiful form of riding.
Amanda Timolat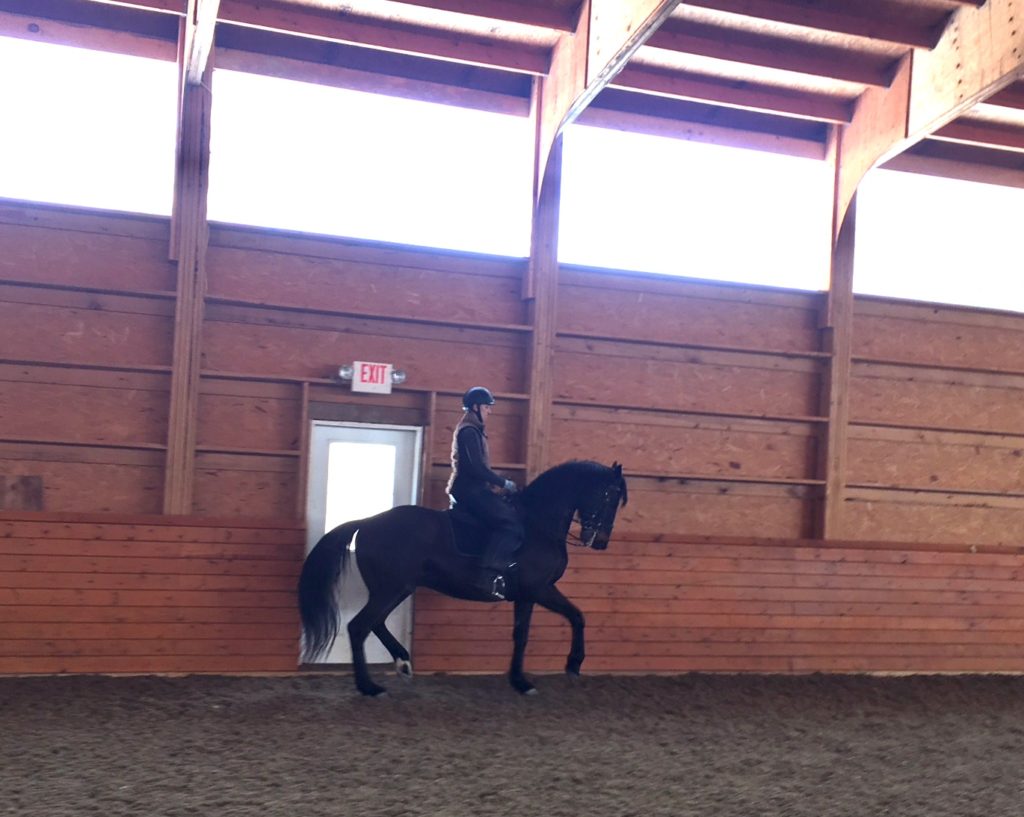 Amanda Timolat is a rider, trainer and student of dressage based in Northwest Connecticut. Her interest in dressage arose after watching a dressage demonstration by a local circus performer, which led her to take lessons with trainer and circus performer Anouk Schmitt. Soon thereafter, Amanda and her horse Nina moved to Florida to train with Anouk's mentor, Dorita Konyot. From Dorita, Amanda gained a fundamental understanding of the training process and the foundation for her career as a rider and trainer. In the following years, Amanda furthered her education in training, horse care and management, and competition as a working student for Sue Blinks. After a decade of working independently and pursuing education through clinics and seminars, Amanda has found a mentor in Bettina Drummond, and has reengaged in the study of lightness and balance and the intersection of the academic and physical properties horse and rider.
Working with Bettina and her trained horses under the APHA program has been an incredible opportunity. Over the past few years I have had the opportunity to ride a number of Bettina's horses in varying levels of training, each one selected to help me strengthen specific aspects of my riding and my understanding of the training process. Over this past winter I have had the experience of applying my education to retraining my horse, Legolas, with Bettina's guidance. It has been the most rewarding period of my career with horses to rebuild Legolas, whose training has stalled after injuries and illness, into a strong confidant and COLLECTED horse who is rapidly advancing in his training.
Other Participating Riders and Horses:
Ron Fayer with Gabriel
Bethany Macey with Utopie